We, the activity committee of Spinozacampus, decided the last Halloween party was way too long ago. Time to organise a new one! The party was located in our usual studentcafe Bacchus. Bacchus was transformed from the classic wooden bar to a proper haunted house. Bats on the ceiling, spider webs everywhere, huge spiders on the windows and so on. The first people who arrived even made some decoration themselves: we did a pumpkin carving session! Note: pumpkins are quite hard to cut with the 0.99 cent Ikea knives. However, two awesome pumpkins were made. More people arrived, the first beers were drunk and our DJ started. For this party, we hired a techno DJ who did a great job at keeping the dancefloor lit. There were skeletons, clowns, bats, warriors and lady bugs everywhere in Bacchus. At midnight, it was time to pick a winner for the costume contest. The audience cheered to vote for their favourite nominee. It was an easy win for Jana, who was stealing the show in her discoball outfit. Congratulations Jana!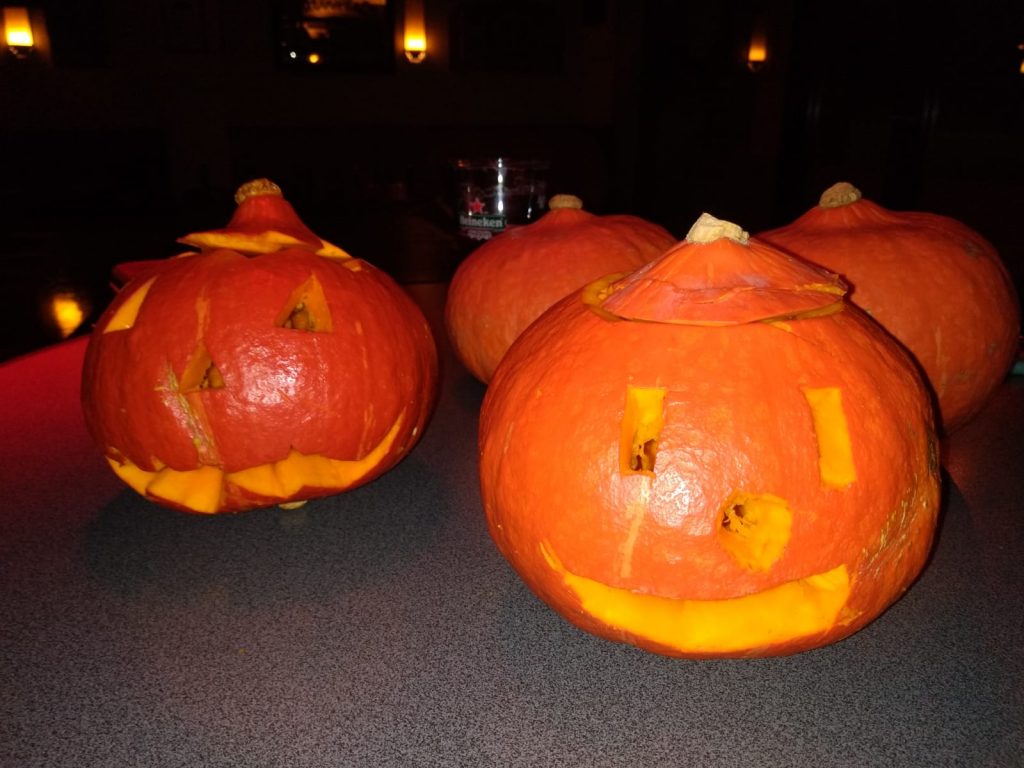 We thank everyone who came for a great party and we are looking forward to see your outfit
creations next year! The activity for our next event, on November 27, can be picked out by the residents so stay tuned on the Facebook page and Whatsapp groups to vote for your favourite!